Emerson's Coming Home
Return to the Home Page of Emerson's Photos
These pictures were taken within Emerson's first week at home.
Tegwin the pug examines the new family member with a friendly sniff. Ever since, he's alternated
between protective and stand-offish.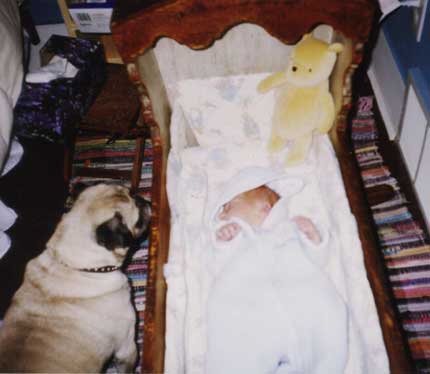 The cradle in which Emerson is sleeping is the same one Jonathan slept in as an infant. It's an old
one, dating from some time in the 1700's.